Rooms & Amenities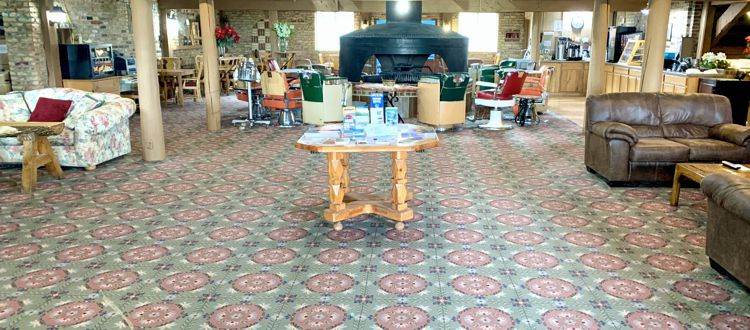 From the ancient land of Caesar's Court to the futuristic Space Odyssey, let our Fantasy Suites transport you to the world of your dreams. Each is a unique experience, an adventure, a romantic retreat designed to completely immerse you in the getaway of your choice. Every Fantasy Suite includes a spacious whirlpool spa, one or more color televisions, customized furnishings and other amenities. No matter which you choose, you're sure to be delighted with these extraordinary accommodations.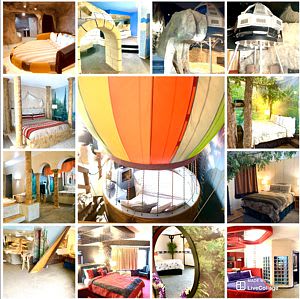 Our Fantasy Suite Theme Rooms are larger than the Original Suites and feature a large whirlpool bath along with king or queen sized beds.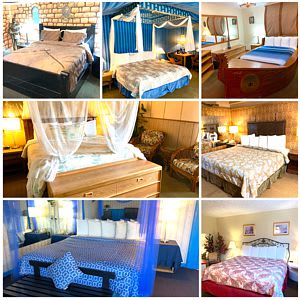 Our Original Theme Suites feature 300 gallon copper tubs or heart-shaped hydro-therapy tubs along with king or queen sized beds.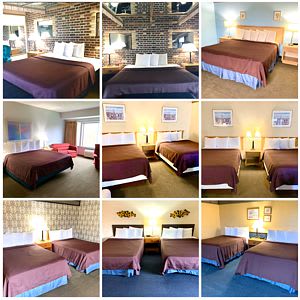 The spacious standard guest rooms, available for families with children, are an excellent choice for your family trip to enjoy all the wonderful attractions in the area.